Tag Archives:
proto
We showed you the concept vehicle of Hyundai on our Facebook page earlier. But here you have a short video about it!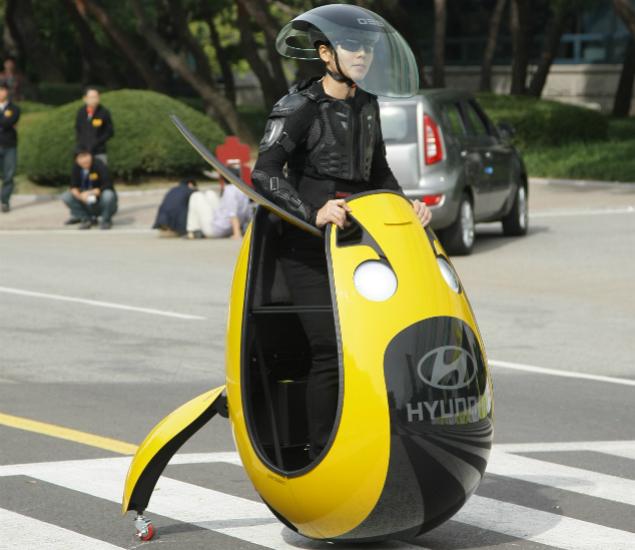 (more…)
No pedal, fits to the space of your spare wheel in your car, but the name is still ebike… What could that be? 😉
In our earlier posts we showed to you, how the car manufacturers imagine the future of the bicycles. (Here you have them: Smart, Ford, Porsche.)
We can not miss VW from the series, as they announced they prototype called ebik.e (no typo, that was really the name!) mid of 2010. They understood the task a little bit differently than the others… 😉
The bike is an ebike without pedal, and normally it is folded in the trunk of your car charging from your cars electric network. Once you want to use it, you take it out, and the small bike will serve you with a range of 20 km with a top speed of 20 km/h.
Check out the video to see, how it's working! 😉
Unfortunately we didn't hear about this since one year, so most probably that will not go into serial production… 🙁