Here you have the first picture of the Haibike Race bike!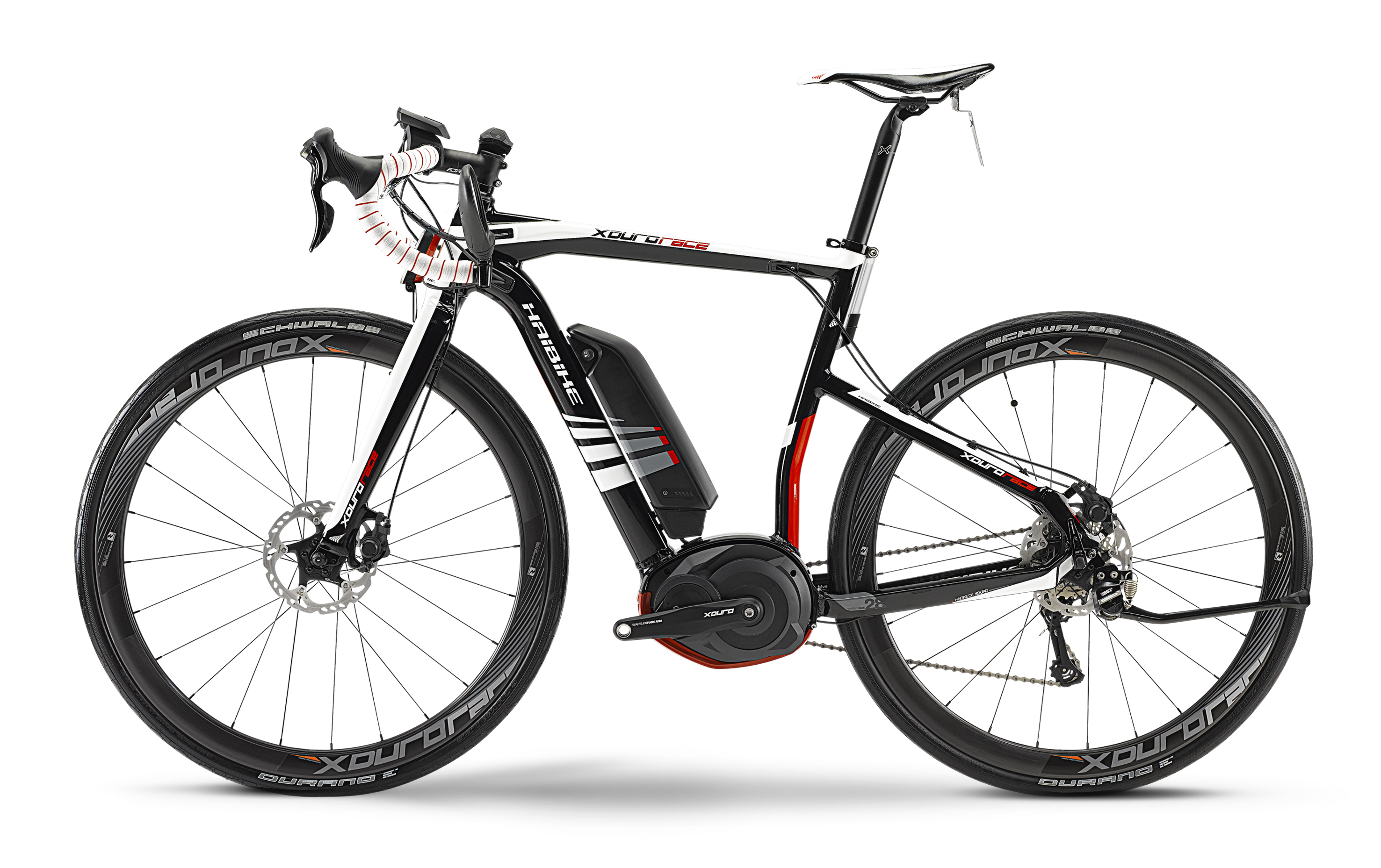 This bike shows, how the 2014 range will integrate the new Bosch engine into the frame.
The bike has the strongest 350W Bosch engine, which is an s-pedelec drivetrain with a 45 km/h top speed. The bicycle is fully equipped, you can see lights licence plate and mirror on it too. The price for it is quite shocking as it costs 6000 Eur.
Haibike is one of the producer, which didn't announced the full range for 2014 yet. They will come up with 37 new models. We have some rumors from the bikes with the new Bosch engines, but no details yet.
The 2014 bikes with the Classic+ engines are already available. Just to give you an overview, how they look here you have a picture (more details are here):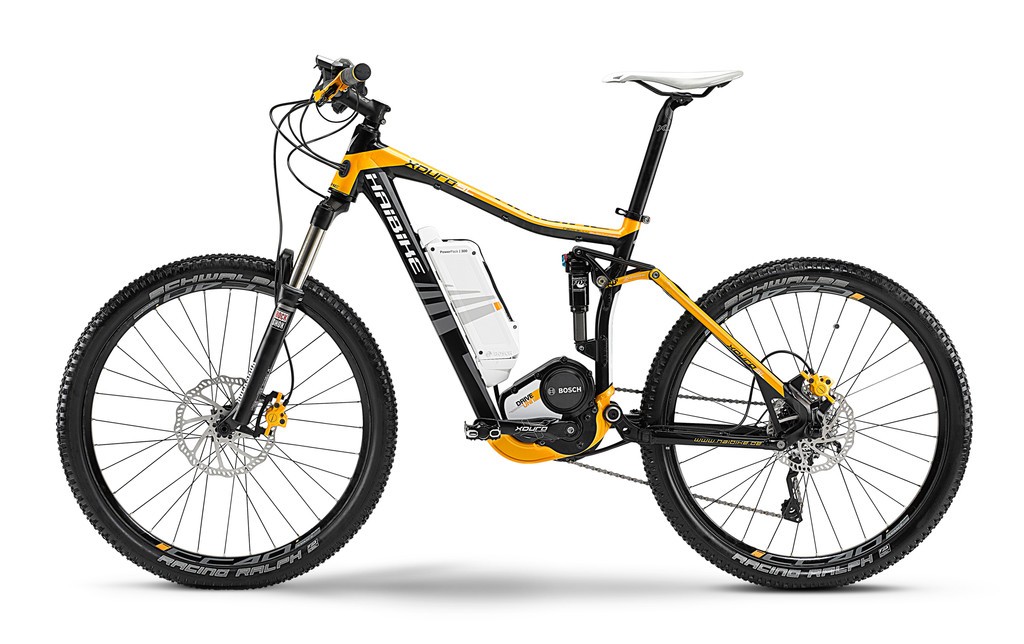 How do you like it?
Source: velototal.de