The Diavelo Au2Bahn carbon-framed bike weights just 14,5 kg, but it has a top speed of 45 km/h!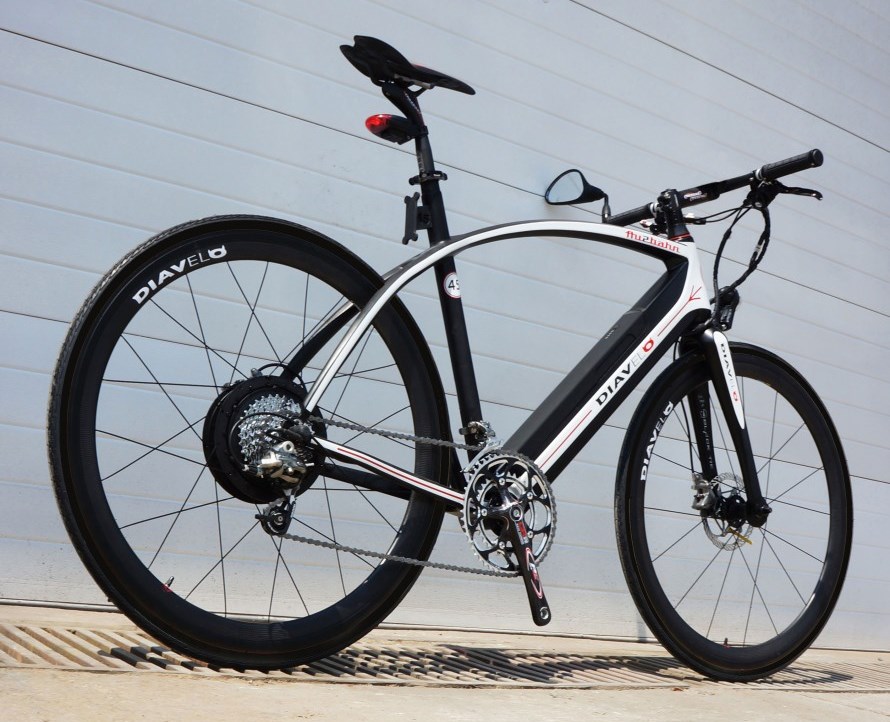 The extreme light weight comes from the special carbon frame with Kevlar enforcement.
The 500W rear wheel drive supplied by Protanium. The battery is hidden on the frame. You don't need to look for a display on the bike, as you have to download an application to your smartphone to control your drive train.
You can purchase the bike for 5.000€ after the Eurobike show.
Source: pedelec-electro-fahrrad.de, ebike-news.de