Would you like to have a little fun with your ebike?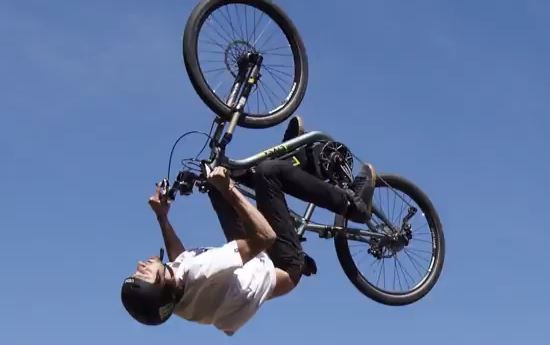 The 18 years old Olly Parker shows you, how to use your ebike, but we don't recommend to follow him… 😉
Well, it's not easy to make this trick with a heavy ebike.
We showed you earlier a long jump with ebike, check out our former post.