Check out this cool electric vehicle…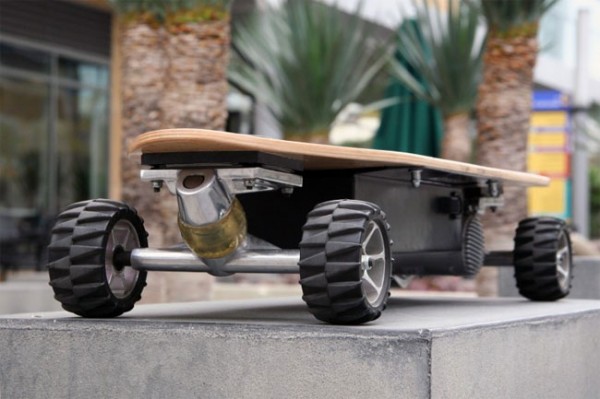 The board has a a 400W electric engine, which could be controlled with your weight. Just lean forward to accelerate and lean back to brake.
The top speed of the vehicle is around  25 km/h. You can travel  8-32 km depending on the battery chemistry you chose. The basic, 650 USD model has SLA battery, the flagship is equipped with a 20 Ah LiFePo4 battery, which will cost you 1200 USD.
Here you have the board in action:
How do you like it?
Source: zboardshop.com