The Deutsche Post plans to renew its ebike fleet. Here you have a real utility bike!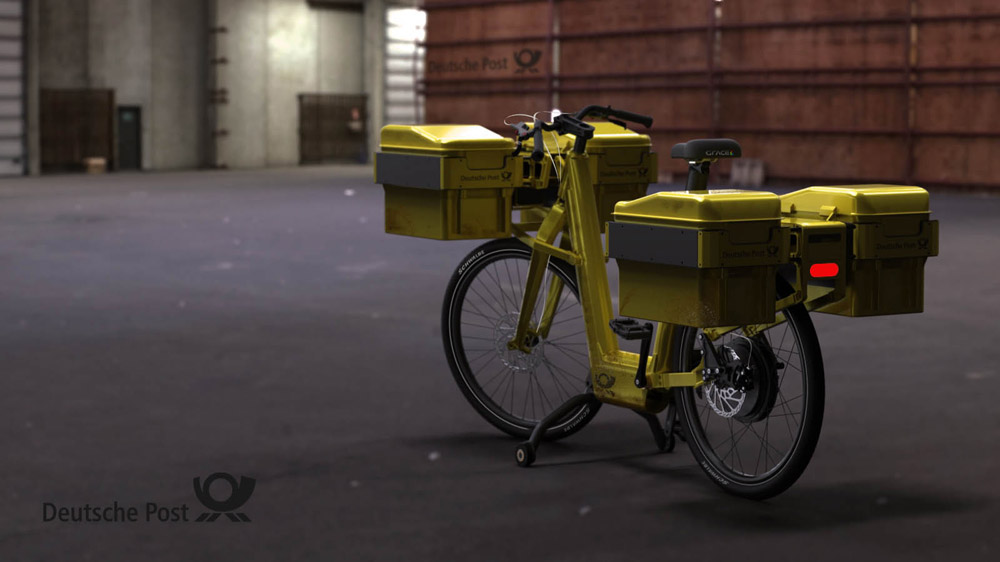 The German Post had earlier some nice flagship like that:
They plan a new version now, which is tested at some district of Berlin already. We have some news from Luke Guttery, who disclosed some details about the new bike. Click on he picture to magnify!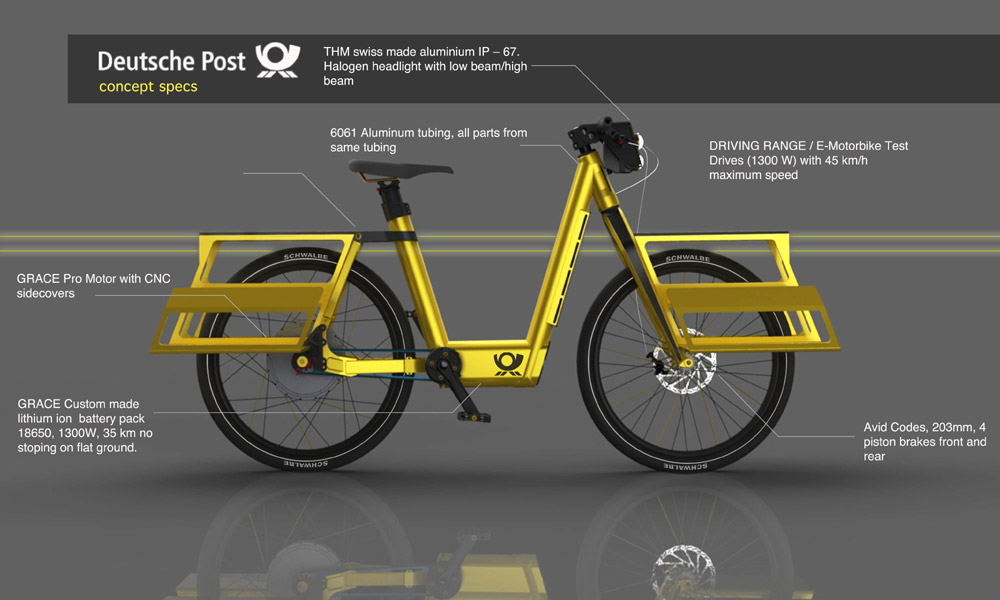 The new bike gets a 1300W s-pedelec drive, which has a range of 35 km. The motor is built into the rear hub. The battery is hidden in the box near to the crank. The bike is built by the German Grace (they produce the Smart ebike too).
What do you think about this utility bike? Let us know via the comments bellow! 🙂