Dutch designers came up with this solution for the problem of the "last mile"…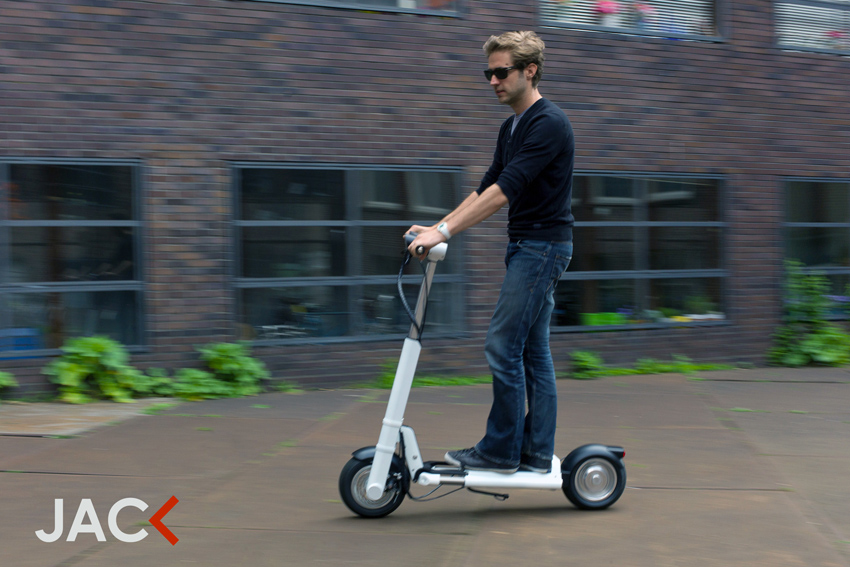 This foldable scooter has a 350W rear motor. The battery can be charged via your car 12V socket, or at home from your 220V plugs. The top speed is 24 km/h, the range with one charge is 20 km.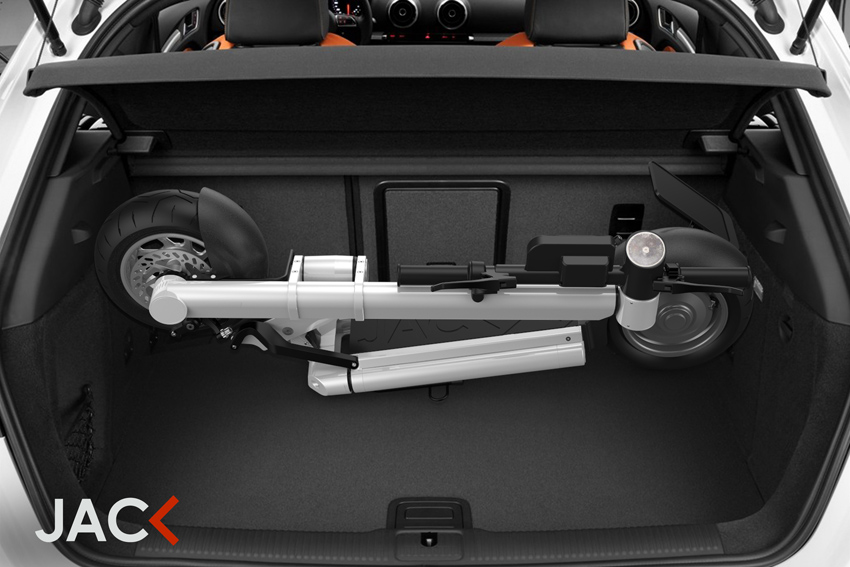 Jac< (this is Jack, but you have to be weird to be successful 😉 ) will be socially financed. It means, if the developers will find 70.000€ from their followers, than the manufacturing will start. The price will be 1.850€.
Check out the video for the details:
How do you like it?