If you have two months free time this summer join this group and cycle from France to Kazakhstan! 😉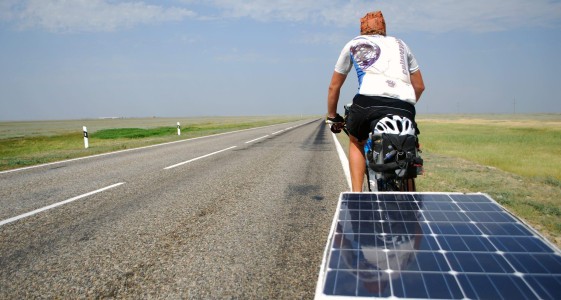 The Sun Tour is 6-7000 km long. We don't know the exact distance as the racers can choose the routing they follow.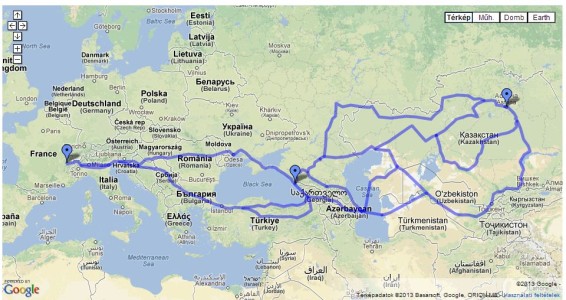 The rivals will be evaluated by the speed of course. But there is second competition too: who will write the best blog from the amazing trip. All the riders will report about their journey on daily bases.
The riders will use special electric bicycles charged by solar panels. You can see the prototype in the following video (language is French):
Read the documentation of the expedition:
Ready for the trip? 😉